Baked Oatmeal with Cannabis Butter
Lately, all I've been craving is warm, baked goods. Can you relate? Today we're making Baked Oatmeal with Cannabis Butter, and it's one of the best recipes I've ever made!
Here's what hooked me: This baked-in-the-oven weed edible dish tastes like an oatmeal cookie BUT it's good for you!
What?! Yes. I love this easy recipe that incorporates all of my favorite things like cannabis, oatmeal, apple sauce, vanilla, cinnamon – all of the ingredients that make cookies so good, BUT we're using hemp sweetener and cannabis butter so get ready to bake, buds!
Ingredient List For Baked Oatmeal with Cannabis Butter:
Organic and gluten-free rolled oats
Eggs
Vanilla Extract (get the pure stuff)
Cinnamon, nutmeg, Himalayan salt
Cannabis Butter
Hemp Sweetener
Raisins if you like them, or replace them with walnuts or pecans!
Milk – 2% if you can stomach it. Other alternatives are fine, but may alter the texture slightly.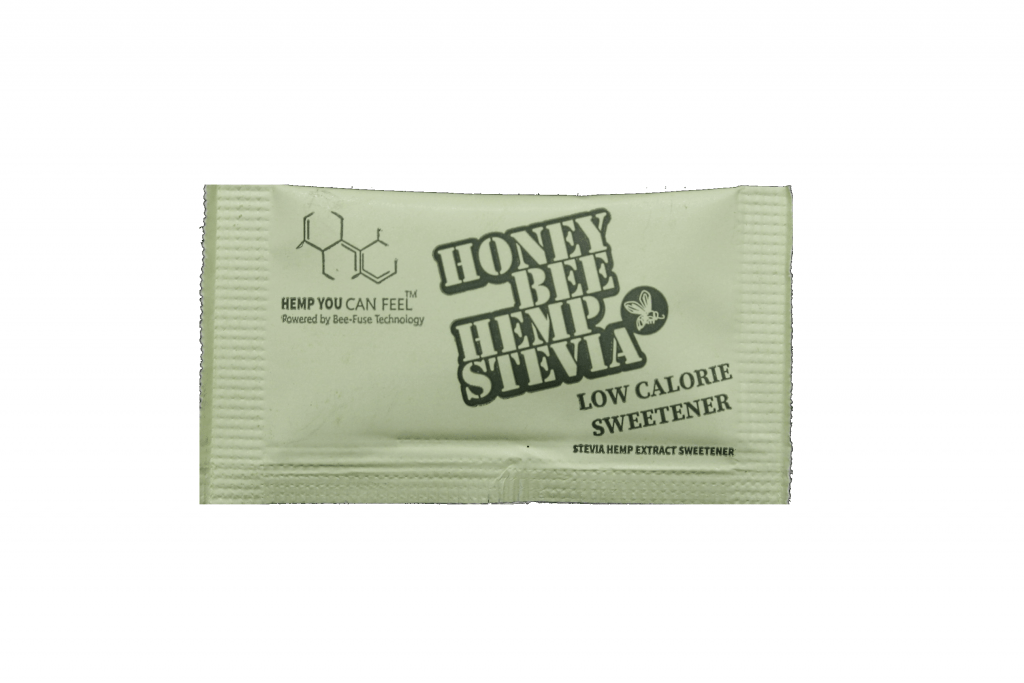 Cannabis Butter – How Do I Make It?
If you haven't had the pleasure of reading one of our blogs before on how to make cannabutter, this is an essential ingredient that every Canna-Chef must have!
Personally, I like to make up a batch or three using a butter mold, and freeze my butter in the freezer. I wrap it up in parchment paper, then in a container or ziplock baggie.
It's a general rule of thumb at my house to always make sure to label my CBD and THC edibles though – don't want any issues with kids or non-users.
Here's a step-by-step guide on making Cannabis Butter.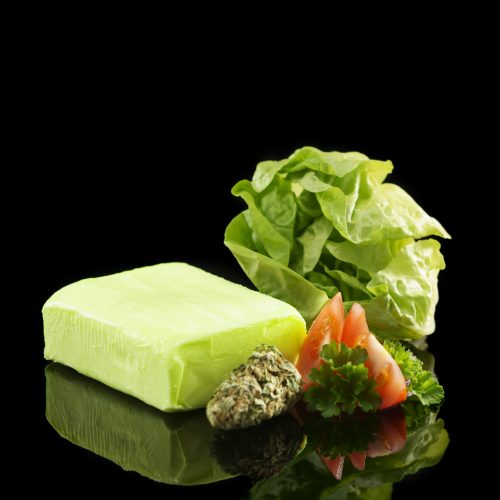 Servings: 1 Cup
Calories: 1628kcal
THC: 700-1400mg
Author: Steph Van De Ven
1/4 to 1/2

Ounce Cannabis

1

cup

Butter
Decarboxylate your weed by spreading your cannabis evenly on an oven tray And coat with aluminum foil.

Place in the oven on 240F/115C for 25 till 45 minutes, and then let it cool.

Grind your dry cannabis or chop it till fine.

Place the cannabis in a strong mason jar, add butter and (1 tsp of sunflower lecithin)(optional)

Place your closed jar in cold water and let it come to a boil, Boil for 2 to 3 hours.

Strain your butter through a cheesecloth.

Cool down

Now you can use the Cannabis Butter (Cannabutter)
If using a mason jar, be sure to start with cold water. Furthermore, it is imperative to let the water cool gradually so that your glass will not shatter.
The video guide might be slightly different than the blog recipe. The blog recipe is the most updated and accurate.
Calories: 1628kcal | Carbohydrates: 1g | Protein: 2g | Fat: 184g | Saturated Fat: 117g | Cholesterol: 488mg | Sodium: 1621mg | Potassium: 54mg | Sugar: 1g | Vitamin A: 5673IU | Calcium: 54mg
---
What is Baked Oatmeal Like?
The texture of baked oatmeal is not crunchy, it's soft and moist – while at the same time solid.
Think of it like a bread pudding made with oats instead of bread.
How To eat Baked Oatmeal?
Eating baked oatmeal can be served in several different ways!
Enjoy it hot right out of the oven, or eat it cold and throw a little maple syrup on top.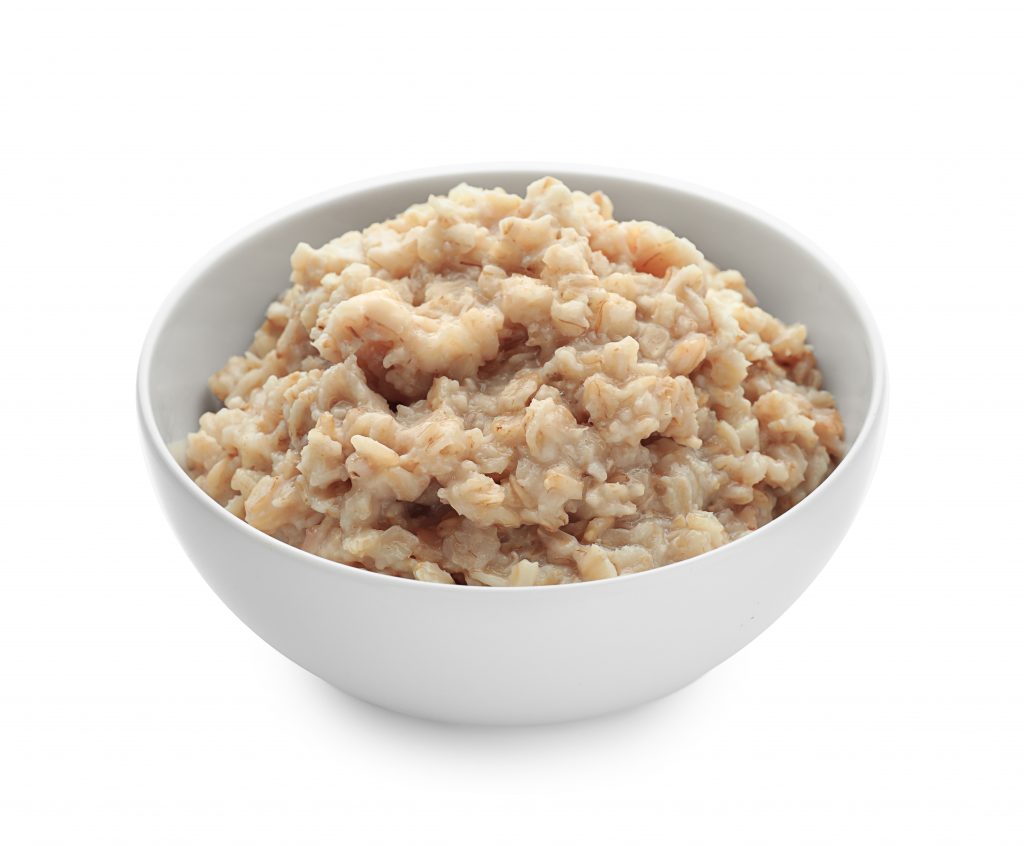 Meal Prep Your Baked Oatmeal With Cannabis Butter!
Want a nice easy 'baked' breakfast? bake up a batch, slice it into individual portions, store in the fridge for a few days, or for a a few weeks in the freezer.
Warm it up when you want it, throw some berries and honey, or maple syrup on top and voila! A 'bud' breakfast built for a Cannabis king or queen.
The Recipe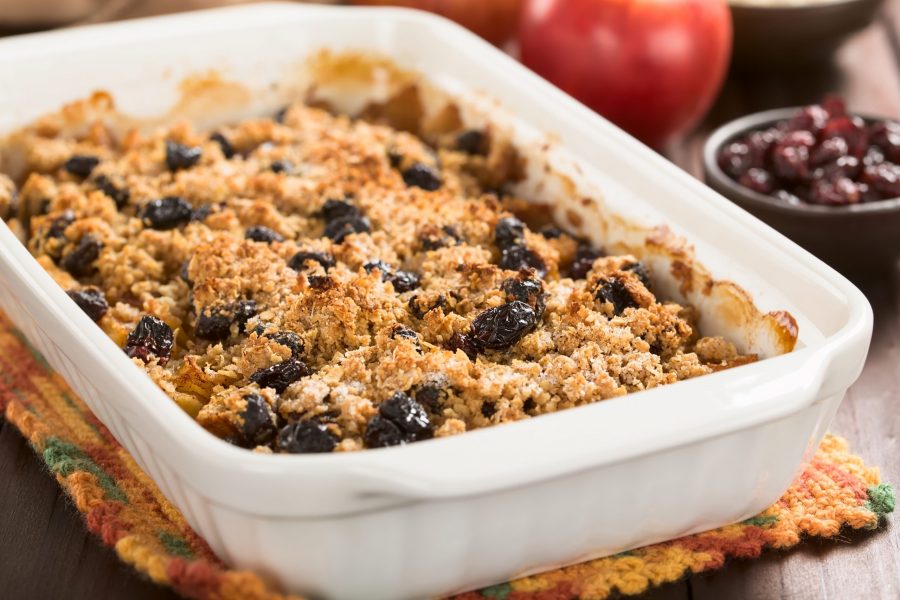 Author: Steph Van De Ven
Cost: 20 +/-
Large Mixing Bowl

Spatula

9 x 9 casserole dish

Parchment Paper
1 1/2

cups

apple sauce

unsweetened

1

egg

1/4

cup

brown sugar

1/4

cup

Hemp Sweetener

1

tbsp

pure vanilla extract

1

tsp

cinnamon

1/4

tsp

nutmeg

1/4

tsp

himalayan salt

1

1

tsp

baking powder

2

tbsp

Cannabutter

1 1/2

cups

milk

1/2

cup

raisins or walnuts

or both!

3

cups

rolled oats

gluten and organic if you can.
Preheat the oven to 375ºF. In a large bowl, whisk together the apple sauce, egg, brown sugar, hemp sweetener, vanilla, cinnamon, nutmeg, salt, baking powder, and melted cannabis butter. Once whisked smooth, add the milk and whisk until smooth again.

Add the raisins and dry rolled oats. Stir with a spoon until the mixture is combined.

Line a 9×9 casserole dish, then pour the oat mixture into the dish.

Bake the oatmeal uncovered in the fully preheated oven for 45 minutes.

Baked oatmeal is good warm or cold and tastes great with cold milk poured over top. Maple syrup and fresh berries always taste great sprinkled on top.
If you're looking to up-level your canna-cooking game, you may want to start here.
For more recipes like this one, check out our recipe index here.
Share our post and comment below! We'd love to hear from you.
As always, happy canna-cooking!