Baked Stuffed Brie with Cranberries, Cannabis & Walnuts
Have I told you how much I love festive baking with Cannabis?! Today's recipe is no exception of love, we are making Baked Stuffed Brie with Cranberries, Cannabis & Walnuts.
Brie is not for everyone – it's got a pretty funky taste to it – and if you haven't had it before, I would strongly suggest buying a small piece, putting it on a cracker and seeing you like it.
However, I will share that baked brie tastes entirely different, so you may just want to go ahead and take your chances with this decadent and fancy-looking recipe!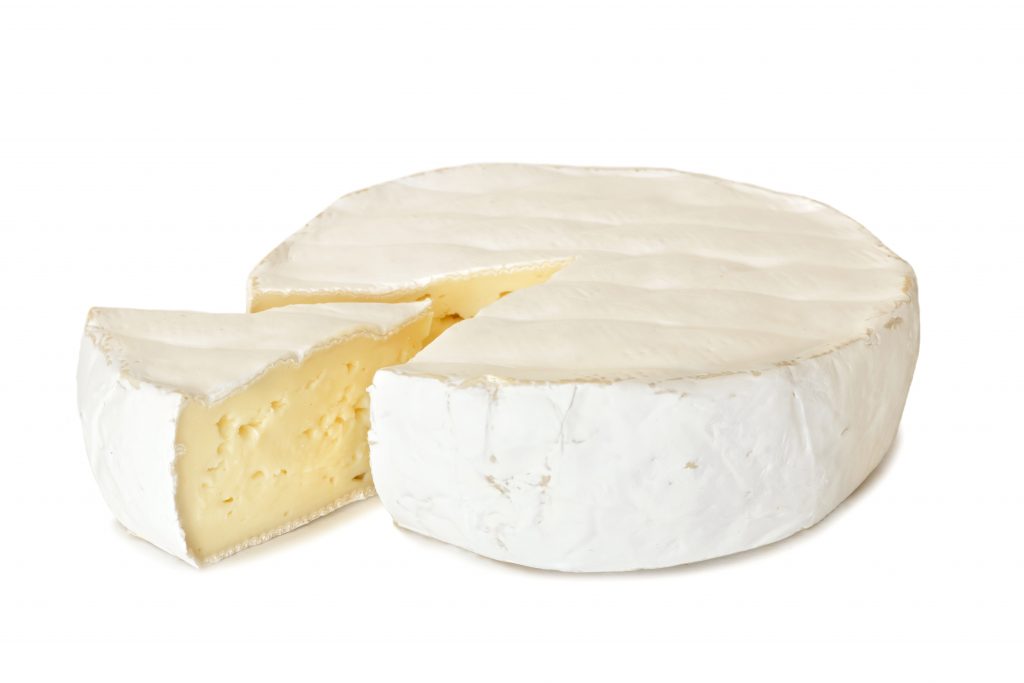 Baking With Cannabutter
This recipe requires Cannabutter. If you haven't made it before, please follow the recipe here first and have fun!
Being in the Cannabis kitchen should never feel stressful. Throw on some great music, and be present in the moment as you prepare your weed edibles.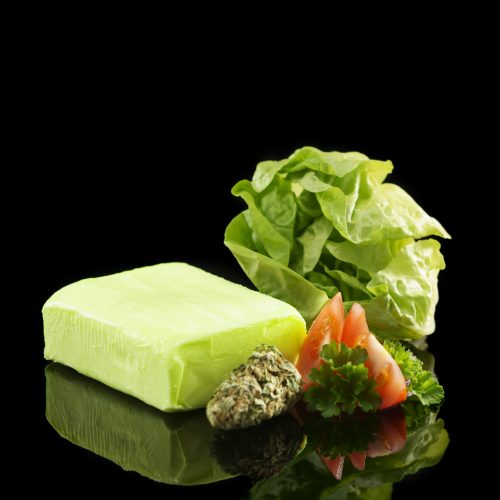 Servings: 1 Cup
Calories: 1628kcal
THC: 700-1400mg
Author: Steph Van De Ven
Ingredients
1/4 to 1/2

Ounce Cannabis

1

cup

Butter
Instructions
Decarboxylate your weed by spreading your cannabis evenly on an oven tray And coat with aluminum foil.

Place in the oven on 240F/115C for 25 till 45 minutes, and then let it cool.

Grind your dry cannabis or chop it till fine.

Place the cannabis in a strong mason jar, add butter and (1 tsp of sunflower lecithin)(optional)

Place your closed jar in cold water and let it come to a boil, Boil for 2 to 3 hours.

Strain your butter through a cheesecloth.

Cool down

Now you can use the Cannabis Butter (Cannabutter)
Notes
If using a mason jar, be sure to start with cold water. Furthermore, it is imperative to let the water cool gradually so that your glass will not shatter.
The video guide might be slightly different than the blog recipe. The blog recipe is the most updated and accurate.
Nutrition
Calories: 1628kcal | Carbohydrates: 1g | Protein: 2g | Fat: 184g | Saturated Fat: 117g | Cholesterol: 488mg | Sodium: 1621mg | Potassium: 54mg | Sugar: 1g | Vitamin A: 5673IU | Calcium: 54mg
The Marijuana Mantra
If you've read my blogs, recipes or articles before you know I love sticking to what I like to call: "The Marijuana Mantra".
Edibles can often take longer to 'kick in' and everyone is totally different.
For example, if I consume CBD Oil ( as I do daily) it kicks in within the 1/2 hour and I feel alert, calm, happy, and balanced.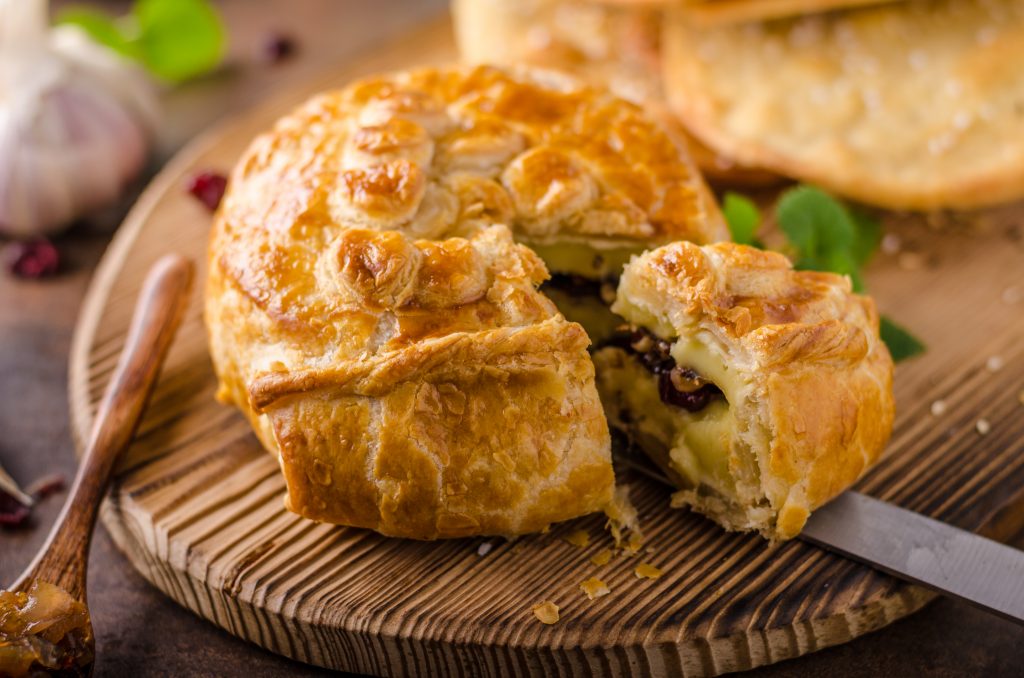 When eating THC gummies, or any other recipes, it may take hours to work, so you're going to want to make sure you stay in.
The Marijuana Mantra is: " Dose LOW and Dose SLOW".
Baked Stuffed Brie with Cranberries, Cannabis & Walnuts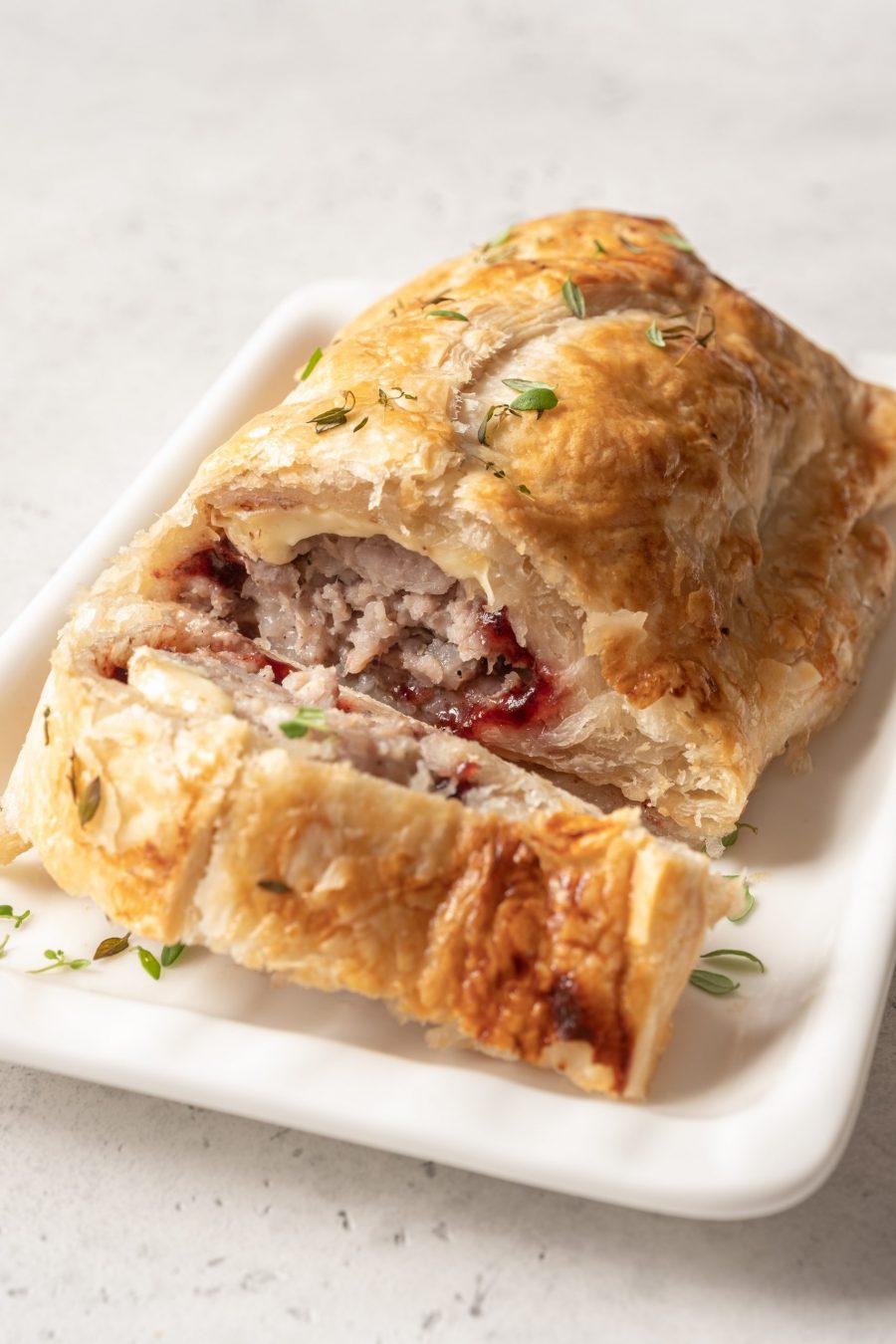 Author: Steph Van De Ven
Cost: 20+
Equipment
Sharp Pairing Knife

Dental Floss

measuring cups & spoons

Cutting Board

Parchment Paper

Baking Sheet

Pastry Brush
Ingredients
1

small

Wheel of Brie Cheese

3

tbsp

Cannabutter

1/4

cup

Dried Cranberries

1/4

cup

Walnuts

1

sheet

Frozen Puff Pastry

Thawed briefly from freezer.

1

Egg

beaten

1

tsp

water
Instructions
Score the side of a wheel of brie all the way around with a sharp paring knife. Using dental floss, cut the brie in half so that there are now TWO equal wheels. Flip over so that the rind of cheese is facing down, and the brie cheese is up.

Press the dried cranberries on one cut side of the brie, and the walnuts on the other. Quickly put the 2 sides back together with the cranberries on top of the walnuts. Press together and stuff back in any cranberries or walnuts that fell out.

Think: You're making a sandwich of brie, basically.

Note: Your pastry should be thawed enough to use/work with it – but not warm or room temp. This will help it all bake better and puff/crisp up nicely.

Roll out a thawed sheet of puff pastry on a floured surface to about 1/8-inch thickness.

Brush with Cannabutter all around.

Place brie in center of pastry and wrap all the way up.

Brush the dough with the egg & water wash.

Flip the brie over so the seam is at the bottom; gently press in the sides to snug the dough against the brie.

Brush the top and sides of the wrapped brie with egg wash.

Preheat oven to 425 degrees F, and place parchment paper on a cookie sheet. Put the pastry-covered brie in the middle.

Bake on the center rack in the oven until it is browned and oozing a little cheese, about 20 minutes.

Let cool, for 4-5 minutes
Get festive this season and cook like a Canna Chef Pro!
Mary Christmas, All!