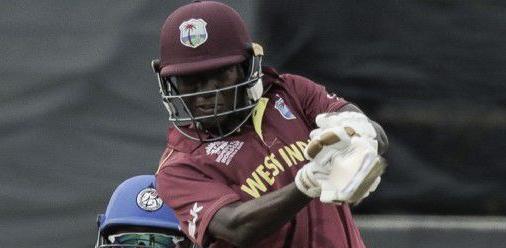 West Indies women's captain Stafanie Taylor said the selectors are yet to settle on a final combination for their opening match of the five-game T20I Vitality Series that bowls off tomorrow in Derby County.
The series represents the resumption of international women's cricket since the ICC World Cup final back in March when Australia beat India.
Taylor and her 18-woman squad have been in England since August, nestled in a bio-secure area that is designed to withstand contamination by the coronavirus.
Almost three weeks in, Taylor said the team's accommodations and the surroundings have started to feel more comfortable.
"We have been here for quite a while. It feels like home. The girls are in great spirits. We had a few weeks to get used to the conditions," the 29-year-old Jamaican native said. "Everything is going well. One more day of practice, going to utilise that and get ready on Monday," she said in a virtual news conference.
But Taylor stated the selectors hadn't discussed the final squad yet and as such, the opening pair for that first game is yet to be finalised.
Asked who would partner the 22-year-old Hayley Matthews at the top, Taylor stated: "I am not sure if Hayley will open the batting."
In the build-up to the series-opening game Monday, the Windies women have played two intra-squad matches, with Taylor (52-ball 71) in the first game, Lee-Ann Kirby (81 not out) in the second and the experienced Deandra Dottin (41) in the first, all among the runs.
Asked about the form of the other players Taylor said it was not a concern.
"We basically played against ourselves. If you split the team you have to balance it and when you look at the scorecard you will basically see that most of our batters are actually getting runs which is naturally good," she said.
Taylor added: "That's what we need. We need batters to spend that time out in the middle, get yourself in even if you play against yourselves."
And the Windies skipper said of the England squad, skippered by Heather Knight: "I expect them to come hard at us and they have a pretty balanced team. Most of these players are from the World Cup squad. Not many changes which is ­expected."
On a social consciousness note, Taylor was happy to get the support of Knight and her England team to honour the Black Lives Matter movement.
"Heather and I had a good discussion about it and they are very much in support of it. It means a lot to us," said Taylor. "A lot has been happening around us. It was really nice of her (Knight) to say 'hey we are very much in support of the 'Black Lives' movement and we want to support you guys as best as we can. So let me know what's that you want us to do'. It brings a smile on all of our faces."
Taylor—14-runs short of becoming only the second woman in the format to reach 3,000 runs while she is also 11 wickets away from being the fourth lady with 100 T20 wickets—indicated the West Indies women will wear the Black Lives Matter logo on their playing shirts throughout the series—a decision taken by the players and team management with the full support of Cricket West Indies (CWI).
The logo was the same one worn by the West Indies men's team during their three-match Test series against England in July.
"We are a team of women, a team of diverse women, and we know what it is to be judged based on the colour of our skin. As athletes with the spotlight on us, we know the importance of our roles and we are proud that we are able to keep the awareness of this campaign going," ­Taylor said.
"Taking a knee for us means so much more than the physical gesture. By doing this as a team, it will help to keep the focus alive and the conversations going to bring about the change we strongly believe we need in society.
"As everyone now appreciates, sport is the single unifying factor regardless of nationality, race or religion. So, therefore, we as athletes and cricketers must use our platform to help bring about that ­dialogue and change."
The matches will be televised live in the Caribbean on ESPN Caribbean and the ESPN platforms.
WI women's full squad:
Stafanie Taylor (captain), Deandra Dottin, Shemaine Campbelle, Afy Fletcher, Hayley Matthews, Shamilia Connell, Britney Cooper, Chedean Nation, Natasha McLean, Chinelle Henry, Aaliyah Alleyne, LeeAnn Kirby, Sheneta Grimmond, Karishma Ramharack, Shabika Gajnabi, Cherry-Ann Fraser, Kaysia Schultz.