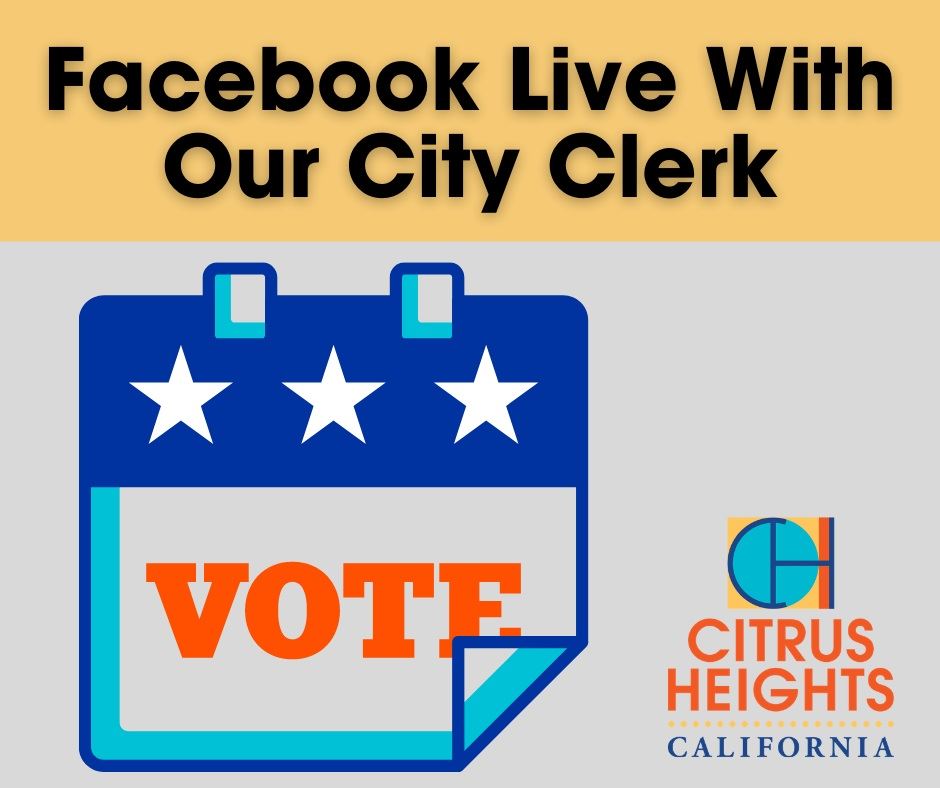 The City is hosting a Facebook Live session on Wednesday, September 23 at noon with our City Clerk, to answer all of your election-related questions!
Join us on the City's Facebook page to ask your questions during this live Q&A session where we will discuss districting, voter registration, and how to vote safely during the COVID-19 pandemic. The interview will be recorded and shared on YouTube for those without Facebook.
Are you curious about the difference between at-large councilmember elections and district-based elections? Do you have questions about voting in Citrus Heights? Our City Clerk will discuss how the City transitioned to district based elections in 2019, with 2020 being the first to reflect those changes. We will also address questions regarding voter registration, vote-by-mail ballots, vote centers, ballot drop boxes, and more.
You can email your questions to [email protected], or tune in live on Wednesday, September 23 on Facebook to ask your questions in the comments section.