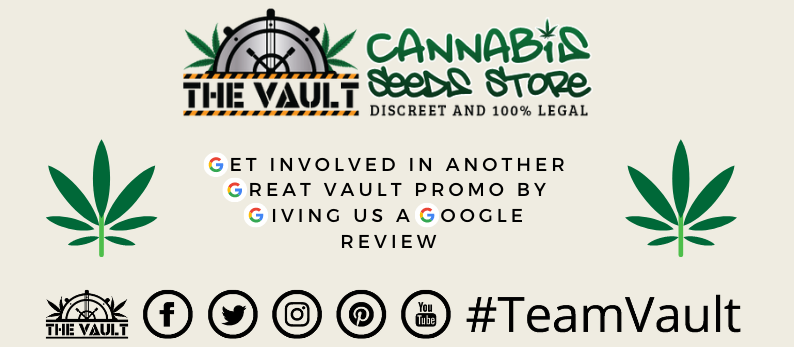 Here's a little promotion from The Vault, with a bit of a difference…
We're looking to get you guys and gals involved in a slightly different way to help us grow our wonderful reviews on Google. So far we have 87 reviews with a total score of 4.9 out of 5. Isn't that good?
We'd love to attract some more nice reviews, so if you've bought from us in the past OR won one of our amazing promos with seeds and merch, we'd love it if you could take some time out and provide us with a review of your own, with images or even video's if you're feeling flashy.
We're looking for #TeamVault customers or past promo winners to show off your winnings or your grow from seeds that you purchased from us. To enter we simply need you to do the following:
1 – Go to The Vault's Google My Business Page
2 – Upload a pic of your grow or previous seeds win from The Vault
3 – Leave us a review with your star mark out of 5.
Once you've done this, you'll be officially entered into the promo.
Here are some examples of previous reviews we've had from the lovely #TeamVault fam'…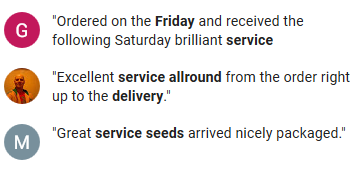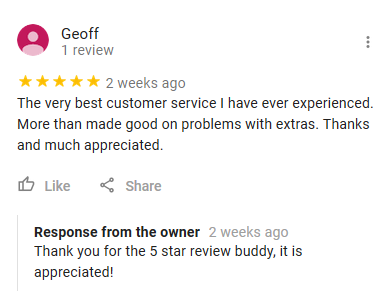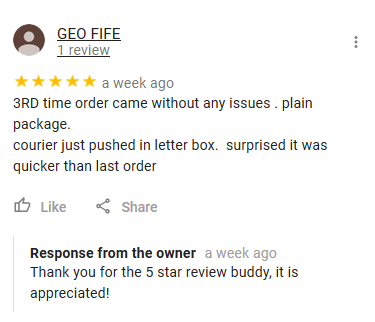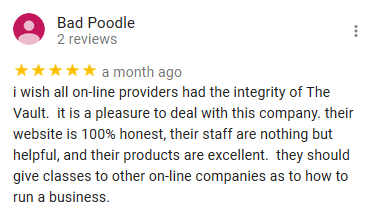 *Remember to add pics to your reviews to qualify for the promo, please.
Gary Eff, our marketing maestro will then decide on the best entry/picture and you will win a lovely Vault prize package.
First Prize will be a pack of 10 'Quick Flowering THC' from Phoenix Seeds' + a Vault Goodie Bag with T-Shirt.
Second Prize will be a pack of 5 'Quick Flowering THC' from Phoenix Seeds' + a Vault Goodie Bag with T-Shirt.
Second Prize will be a pack of 3 'Quick Flowering THC' from Phoenix Seeds' + a Vault Goodie Bag with T-Shirt.
About The Seed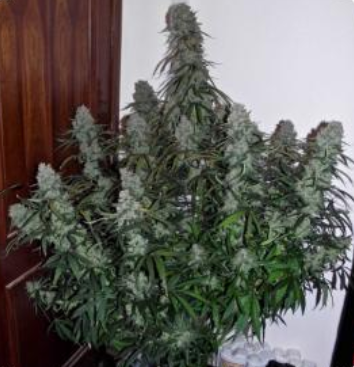 This lovely strain is deliciously fragrant and potent with an unbelievably short flowering time. This strain will not only flower quickly but will produce some extremely impressive yields, up to 550 g/m2 indoors and up to 600 g/plant outdoors.
Quick Flowering THC is a super vigorous plant that produces masses of THC rich resin. The effect of the strain is comfortable and relaxing, but pretty potent. It also has the delicious smell and flavour of fruit jellies, making it a real treat to smoke.
This strain can be grown indoors or outdoors and has an amazing flowering time of just 7 weeks.
Good Luck.
Newsletter Sign Up
Make sure you never miss another Vault promo – sign up for our newsletter at https://www.cannabis-seeds-store.co.uk/the-vault-newsletter
Legal Disclaimer: The competition winners will have their prizes sent to them via recorded delivery. If you win the competition but don't receive your prize, we cannot resend competition prizes, so you'll have to raise this with your local delivery service (In the UK, for example, this would be Royal Mail).
Remember: It is illegal to germinate cannabis seeds in many countries including the UK. It is our duty to inform you of this fact and to urge you to obey all of your local laws to the letter. The Vault only ever sells or sends out seeds for souvenir, collection or novelty purposes.