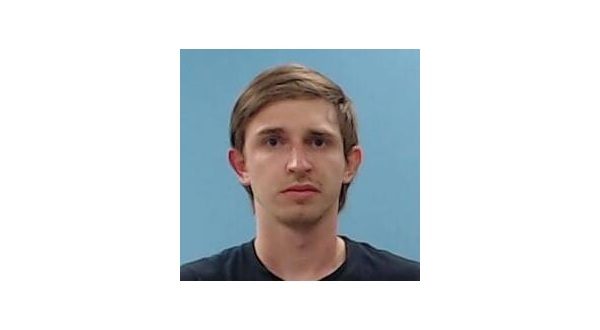 Photo: Stetson D. Creamer
A welfare check for a 3-year-old boy in Harrison has led to the arrest of 25-year-old Stetson D. Creamer on a felony charge of introduction of a controlled substance into the body of another person.
According to the probable cause affidavit, the charge resulted from Stetson alleging he and the child's mother shared a marijuana-laced lollipop with the child. Creamer's bail bond paperwork indicates he has a Bull Shoals address.
An investigator with the Boone County Sheriff's Office found a babysitter with the child when he conducted the welfare check on June 18. He reported observing multiple items of marijuana paraphernalia on a coffee table in plain view and in the immediate vicinity of two children inside the residence.
The child's mother and Creamer arrived a short time later, and he produced an Arkansas Medical Marijuana card, which law enforcement determined was valid.
Creamer signed a consent to search form of the residence, leading to the discovery of additional marijuana, scales and empty plastic bags.
He told law enforcement he used the scales to separate his bulk dispensary marijuana, so as not to overuse. The bags he said were used by the child's mother for crafts.
A call to 14th Judicial District Prosecutor David Ethredge led to law enforcement being directed to seize the scales and bags, "as there was no good explanation for Creamer to be in possession of these items in conjunction to his possession of the medical marijuana."
A representative of the Arkansas Department of Human Services requested a urine testing of the 3-year-old, which returned positive the following day.
In a follow-up interview at the Boone County Detention Center, Creamer allegedly admitted using both marijuana he had obtained from a dispensary and from a street dealer. He also reportedly said the child had consumed CBD suckers and in the past week the two adults had shared a piece of the marijuana-laced candy with the 3-year-old.
Information obtained from another interview indicates Creamer alleged he had on occasion blown marijuana smoke in the child's face to "calm him down."
During the investigation, officers secured a screen shot depicting a Facebook Messenger thread in which Creamer had attempted to sell marijuana, posting it was "straight from the dispensary."
He also faces an additional felony count of possession of drug paraphernalia and two misdemeanors, endangering the welfare of a minor and criminal attempt to commit delivery of a Schedule VI controlled substance, marijuana. His bond was set at $10,000.
WebReadyTM Powered by WireReady® NSI