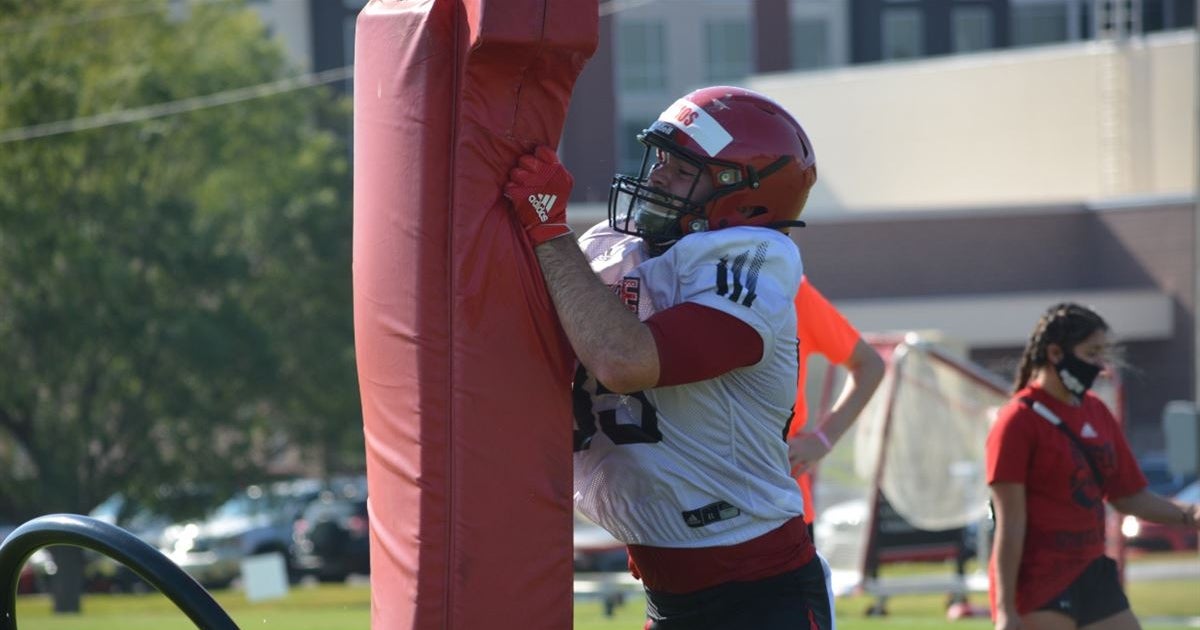 There have only been two days of official work, but so far Arkansas State coach Blake Anderson likes what he sees in the Red Wolves' five FBS transfers.
A-State added wide receivers Roshauud Paul (Texas [email protected]) and Javan Hawes (Cincinnati), tight end Giles Amos (Alabama), cornerback Tahj Herring-Wilson (Connecticut) and defensive end Kennan Solomon (North Carolina State) as grad transfers over the summer.
"I've been really pleased,'' said Anderons. "You can tell they spent the time they had here to learn. They don't look brand new. Mature guys. All have the ability to do what we need them to do.
" I don't think we missed on any of those. And they are going to be able to help our football team immediately. I think they will benefit from every day at practice of course. But the first signs have been really positive."
Paul and Hawes step into a position where A-State lost Omar Bayless and Kirk Merritt to the NFL.
"We have a good room,'' said Anderson. "We are all going to miss number 7 (Bayless) and number 13 (Merritt) but we have recruited well and we have evaluated well. We brought in some guys with speed that fit the room and I think it is going to be a lot more bodies that play than we did a year ago. I think there will be more guys in the rotation but i think we are going to be just as dynamic as we have been if not even more by the time we get to games."
Anderson continues to be impressed with the work of quarterbacks Logan Bonner and Layne Hatcher.
"You can tell the presence they both have,'' he said. "They are both confident in what they are doing and they both know what to do. They spent the time studying. And they have leadership; the ability to lead.
"They are competing well; they are working together. I like that even more. There is not animosity between the two, there is a friendly competition. They wanted to make each other better; they want to fight for the job.
"These guys work together. They know the team is more important than any one individual and that makes me proud because we have two really good quarterbacks. It will be more important this year than ever before."
Overall the workout was not bad, the coach said.
"I thought we came out with a lot of energy but we wilted a little in the heat of the day,'' he said. "It was a lot hotter today. I thought the guys came out and tried to give us what they wanted early. I thought we wilted a little when it got hot. They are getting used to visors, and shields and all of that a good learning experience. Not a bad day for day 2. We will see how things progress in the next few days. They are going to put pads on tomorrow. Going to be a challenge the next few days. That's for sure."
"Bad reps create bad habits. So we are trying to emphasize it is not how many reps you get but the quality of how many reps you get. Not something that everybody knows and the veterans have to teach. The coaches need to hold them to a very high standard.
"Today was a good day to talk about that because we had some really good reps and we had some that we rent and have to hold people accountable when they aren't perfect game speed and game technique. The guys need to hold themselves accountable to that standard themselves. We are going to create some really bad habits that are going to hurt us in a close game in a critical situation."
The Red Wolves practice on Wednesday at 8:30 a.m. The practice is closed to the public.